Growth
Why Your Business Should Take Advantage of Business Texting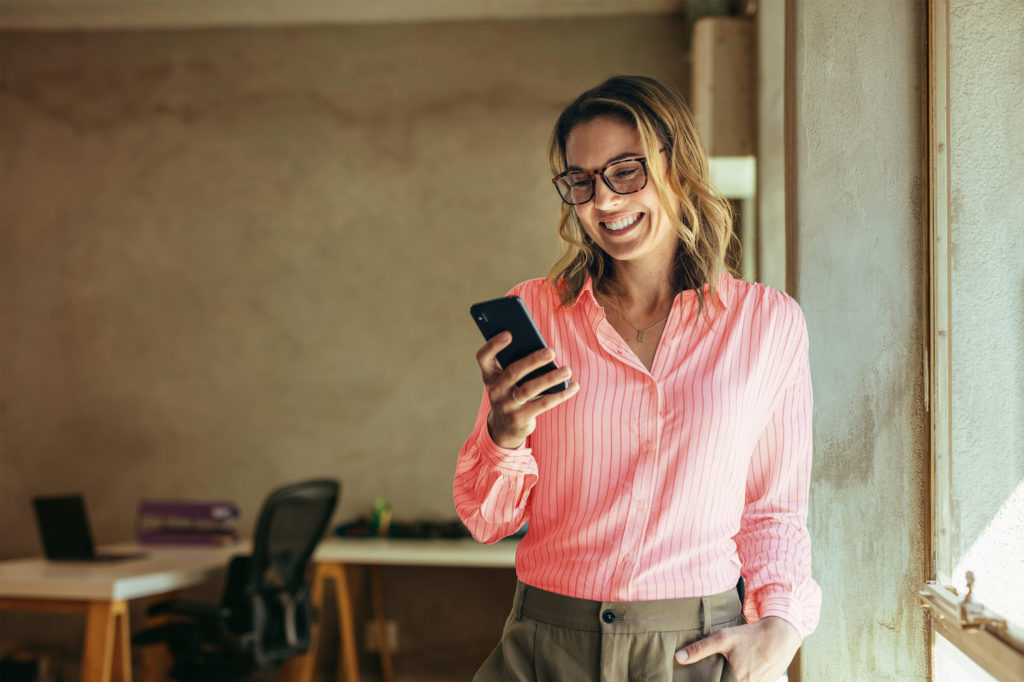 Texting isn't just to say hi to your friends anymore. Businesses are increasingly adopting text messaging to reach out to customers—and customers to businesses. Research from Zipwhip shows that 68% of businesses are already using texting today, and 91% of consumers are receiving text messages from a business. This is up 20% in just the last year.
Here's why and how your business should make business texting part of your communications plan.
Customers love text messages
The stats don't lie—customers want a business that texts.
Text messages, which customers have to opt in to receive, have an estimated open rate as high as 98%.
Studies indicate that 83% of consumers respond to text messages in under 30 minutes. Compare this to email in which the average

consumer leaves 96 emails unread in their inbox.
In today's fast-paced, challenging business environment, customer service can be a big differentiator. There's no room for error or delays, and every interaction counts. Missing opportunities to engage with customers could mean losing business to a competitor.
Businesses love texting, too
Everybody benefits. Texting can change the way you work.
You can set up texting right from your business phone number, using your desktop or laptop computer. Check out software that will let you compose messages

Texting helps you resolve issues quickly, rather than playing phone tag

Employers can use texting to communicate discreetly with staff plus use group messaging to send out internal announcements that won't get buried in inboxes
Get started fast
So, how can you implement a business texting solution safely and securely into your operation? Here are a few tips:
Start with the basics
First, and most important, many skilled business leaders recommend finding a texting service with encryption technology. Using a business texting service with encryption technology—over your company's landline, VoIP or toll-free number—will ensure the message transmission is secure. Slooce and Quiq are just a few services that can help.
Your VoIP can play a key role in business texting. Did you know that 58% of people have tried to reply back to a missed call by sending a text message to a landline? Some VoIPs can make sure these texts end up your inbox, one way or another.
Now put it to use
After you have your texting service in place, start using texts for simple functions. Pair texting with your existing ways to keep in touch like emails and phone calls, and use texting as a planned redundancy to see how it impacts your engagement with customers.
Here are a few easy first steps:
Promote sales, events and contests to drive new business
Send scheduled, automated appointment reminders
Remind customers about upcoming or late payments
The bottom line: texting helps your bottom line
Businesses are changing the way they interact with customers, recognizing they must give today's mobile consumers the option to communicate in the way they prefer—texting.
Text-enable your existing business phone number to begin engaging securely with customers and employees anywhere, any time. The success of your business may depend on it.