Technology
Yes, Your Small Business Can Afford IT Support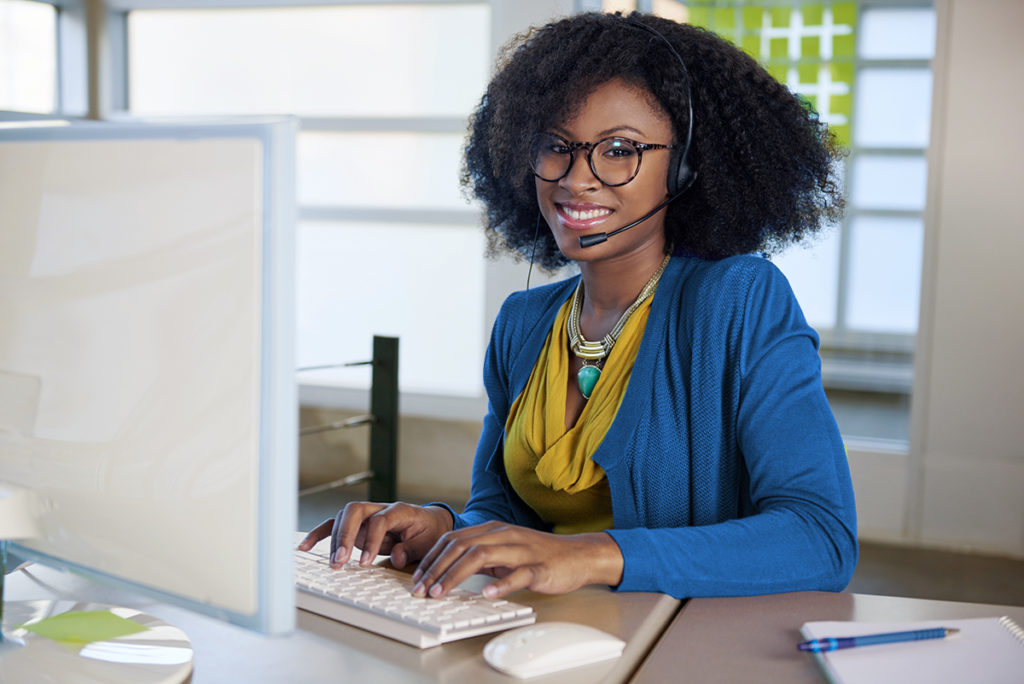 Is your office printer broken or your Wi-Fi down? No big deal if you have an IT department, but without in-house tech help, these can be costly and time-consuming problems to solve for a small business.
Getting good IT support doesn't have to mean the expense of hiring a full-time expert. A wide variety of consultants and firms can help troubleshoot issues and offer advice with a phone call or the click of a mouse. But how do you find the right one? To start your search, you'll want to understand just how IT consulting works and learn some critical tips on finding the right partner.
What does an IT consultant do?
An IT consultant can handle everything from helping you find the best cloud backup system to advising on what type of PC you should buy. They can also deal with more mundane tasks like troubleshooting printer connections and handling operating system upgrades. There are nearly half a million IT consulting firms in the U.S., from individual consultants to large firms. Many IT vendors are located in other countries, and the best are quick to respond to requests for help no matter where they are.
Benefits of outsourcing
An IT consultant can share the wealth of experience they have from dealing with many different clients. They can advise on internet security software and help keep it up to date or install a virtual private network (VPN). Having the latest antivirus software, for example, is key to stopping the growing threat of ransomware.
Size up your needs first
Determine the scope of work you would like an IT consultant to do. Internet access, setting up computers for your employees and security are obvious starting points. But dig deeper and explore possibilities like multi-factor authentication that can offer an extra layer of protection for your data. Does your business rely on mobile devices? If so, you might want to consider a vendor who specializes in either Android or iOS smartphones.
Big or small partner?
IT consultants work with a wide variety of companies. An IT firm that mainly deals with Fortune 500 companies might have terrific credentials, but it's unlikely to be a good fit for a small business. You'd probably benefit from working with a smaller company that can offer a more personal relationship. Likewise, if your business has growing needs, and you're expanding your e-commerce offerings or want to add more digital capabilities, you may benefit from IT support from a vendor with more staff and resources.
Communication is key
Getting your IT issues solved isn't just a matter of fixing widgets. You'll need to be able to communicate clearly with your consultant. Keep this in mind when you're talking to candidates. Does their communication protocol work for you? Do they follow up quickly to emails and in a clear, concise manner? Are they really on call day and night?
Be prepared for your interview
Many IT consultants have impressive credentials and websites. The interview is your chance to get inside their capabilities and client stories and learn about what they have done. Seek out examples of their work, and ask the potential vendors to walk you through the process that went into completing it. In many cases, the vendor you are interviewing may only have contributed a small piece to a larger project. Find out everything from day-to-day troubleshooting to big-project implementation.
Also, find out about their fees. Are they based on results, time and materials or just a flat amount?
Ask about vendor relationships
Many IT consultants have working relationships with specific software and hardware vendors. These close relationships can help your company get discounts and better support. But the consultant must be up front about their connections to vendors. Otherwise, you could find your business steered in a particular direction because the consultant has a financial incentive. Be sure to ask what vendor relationships they bring to the table and if they have a financial tie to them.
Talk to current clients
Ask potential IT consultants for references so you can hear from clients about their experiences. Make sure to be specific. For example, what IT problems did they solve and what was the process like? Were they done in a timely manner and up to industry standards? Ask about their best and worst experiences and how any difficulties were handled.
Keep security issues in mind
When you use an IT consultant you are giving them access to your most sensitive data. You'll be sharing passwords and login details that will give them unrestricted access to anything you keep on your computers. Confidence in the reliability and integrity of your vendor partner is essential. Consider doing a criminal background check. Be sure to ask if they subcontract any of their work, as this could also lead to a security breach.
Finding an IT consultant can seem like a daunting task, especially if you run a small business and are already busy with everyday demands. But with a bit of homework, you can find the right one, and the relationship can keep your business running smoothly and securely.