Can you go fiber-fast?
See what internet speeds are available in your area.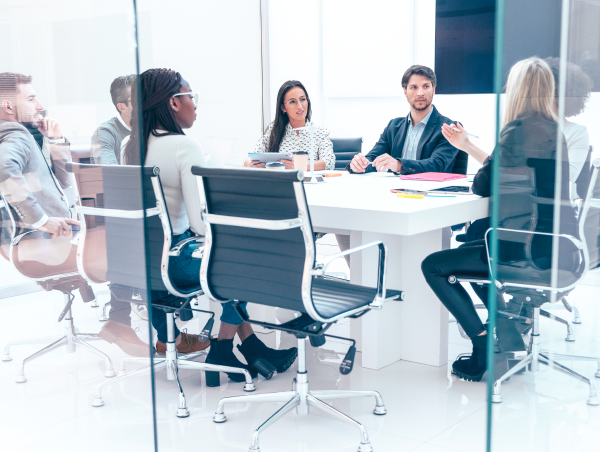 Be unstoppable
With more than 50x faster uploads, 11x faster downloads and 2.4x less latency than cable, Frontier Fiber 2 Gig for Business vaults you ahead of the competition.
Get 2 gig
The fastest business
internet around
50x
Power productivity

up to 50x faster upload speed than cable for smooth livestreams and video conferences, real-time file sharing and backups
2.4x
Improve performance

2.4x lower latency than the competition for high-quality calls, streaming and collaboration
11x
Streamline operations

11x faster downloads than cable for virtually instant information sharing and administration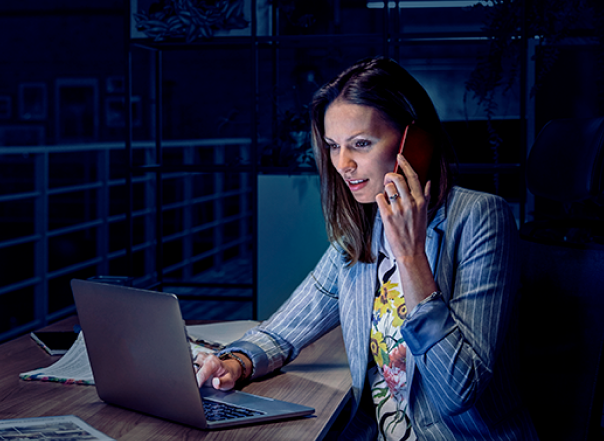 The most advanced
Wi-Fi available
Total-coverage Wi-Fi that's faster and more secure than ever before.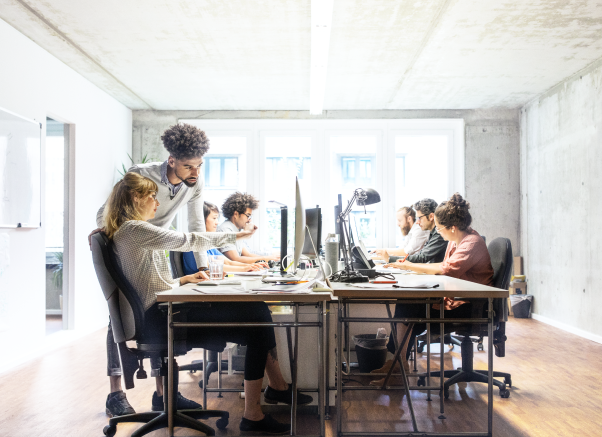 Fiber is your future
With 99.99% overall network reliability and speeds up to 50x faster than cable, Frontier Fiber allows you to hold HD video conferences, conduct e-commerce, and run cloud-based apps on dozens of devices simultaneously.
Sizing up the competition
Download speed
2000 Mbps

1000 Mbps

940Mbps
Lowest latency
Symmetrical speeds
100% fiber-optic network
Ultrafast Wi-Fi 6E system with total coverage
Multi-device security included
White glove tech support included
Digital voice line included
Propel business forward with faster internet
By clicking "get started", you consent for Frontier and partners to use automated technology, including pre-recorded messages, cell phones and texts, to contact you at the number provided. This includes if the number is currently on any Do Not Call Lists. This consent is not required to make a purchase.
Questions about Frontier® Fiber Internet? We've got answers.
We're expanding our fiber network every day and may already be servicing your area with fiber-fast internet.
Check availability
at your address to see if we can get you up and running right away.
Fiber internet supports dramatically higher upload speeds, so there is significantly less lag during online activities. You'll really appreciate your fiber connection when multiple users and devices are all online at the same time.
Our portfolio of fiber internet speeds include 300/300 Mbps, 700/700 Mbps, 1 Gig (940/800 Mbps) and 2 Gig (2000/2000 Mbps). The speed that's right for your business depends on the number of devices connected to the internet at one time and type of activities performed on devices. Some online activities require higher speeds than others and the more devices connected at the same time, the greater your speed requirement.
Our fiber internet plans are competitively-priced and a great value in every market. Get started by
checking availability
of home internet services at your address.
Fiber technology uses light to send data. Cable uses electricity. Because light is faster and more stable across distances, it's more reliable, especially in electrical storms. Fiber internet also has greater bandwidth capabilities than cable and is delivered over a dedicated line to your house, so it can carry more data to and from your home, even during peak use times.
2 Gig is a 2 gigabit broadband internet connection with a maximum wired upload and download speed of 2 gigabits per second (Gbps), 2,000 megabits per second (Mbps) or 2 million kilobits per second (Kbps).