Insights
As One Door Closes, Another Opens for The Phluid Project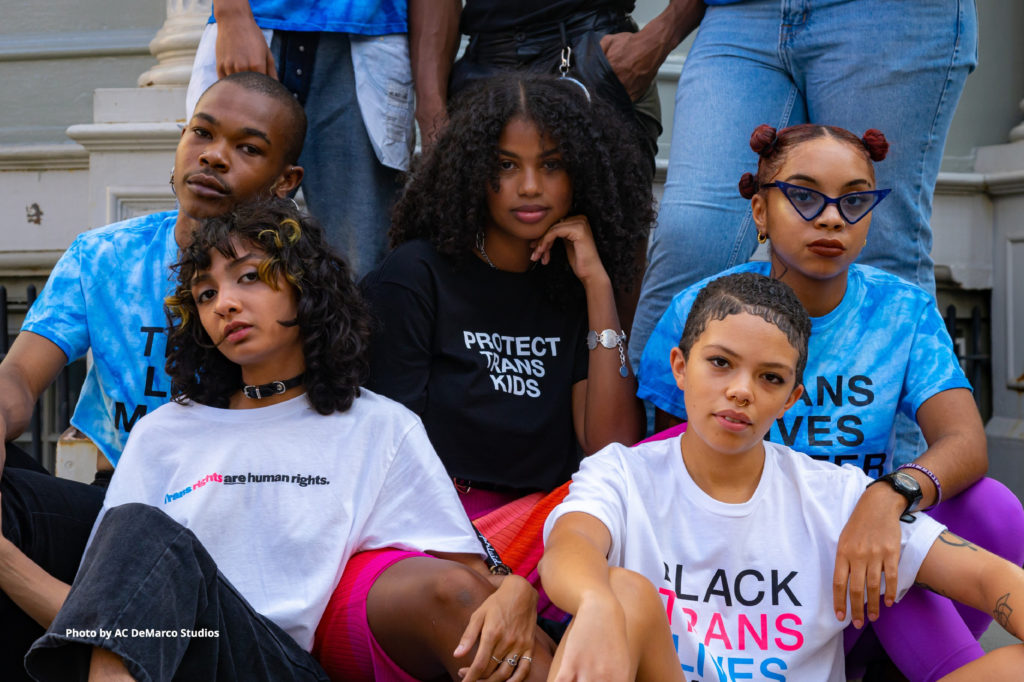 Even before the pandemic hit the U.S., The Phluid Project was in the process of closing its New York City retail store to pivot to an e-commerce model. Rob Smith, founder and CEO, launched the company's 6,000-square-foot NoHo flagship in March 2018. The world's first gender-free store, it included an LGBTQIA+ community space with live events, a coffee shop and, of course, plenty of shopping.
The store was the "experiment," says Smith. The real idea was building an online business. By the time the store officially closed in June 2020, the transition to e-commerce was complete.
Changing the online experience
The first step in building a successful online business was moving The Phluid Project's web platform from Squarespace to Shopify, a robust international e-commerce system. Selling merchandise was essential to remaining profitable. And now that he didn't have to focus on the physical store, says Smith, "I redirected that energy into building the website and making it a much better experience."
They launched curated shopping lists that customers can shop directly from The Phluid Project's new homepage. These include holiday collections, gift guides and PPE. While sales are key, Smith says the heart of the e-commerce model was fostering engagement. "When I look at the website, I want to see people spend longer [on it]. I don't want it to be about buying one item and clicking out. I want people to come and hang out and watch videos, and learn about and find community."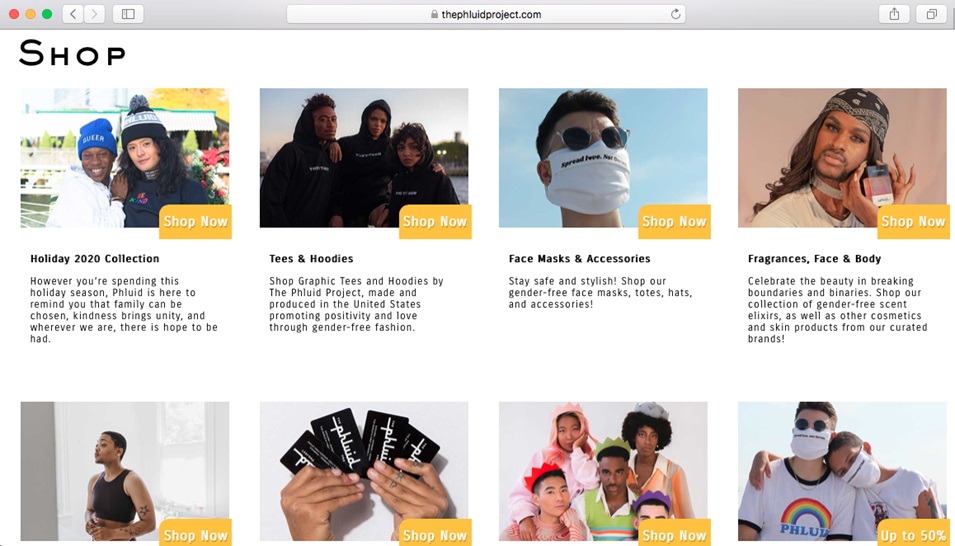 From shopping to

community
Smith wanted to create interactive elements on the website that recalled the sense of community felt in the physical store, with a focus on content, social integration and providing resources for LGBTQIA+ individuals and their families. He worked to create a safe space that promoted tolerance, unity and acceptance through online means.
In addition to online shopping, users can watch videos created in partnership with LGBTQIA+ influencers and view information about upcoming events that celebrate diversity, such as Zero Discrimination Day and International Family Equality Day.
E-commerce opened new opportunities for partnerships
Transitioning to e-commerce has allowed Smith to spend more time on analytics. "I enjoy looking at data," he says. This in turn helps his business become smarter about building the brand and understand exactly who they can reach and how.
Part of building the brand included developing partnerships with retail giants such as Target and Sephora. Sephora now carries a gender-free fragrance line created by The Phluid Project (it was even up for Fragrance of the Year at The Fragrance Foundation's 2020 awards). This partnership motivated Sephora to develop a new all-gender navigation on its website, one of the many ways Smith hopes to bring change to the LGBTQIA+ community.
"We're able to take that money and push it right back into the website," Smith says of the wholesale partnerships, "by building the content and engaging the consumer." It's one of the biggest benefits The Phluid Project has experienced since transitioning to e-commerce.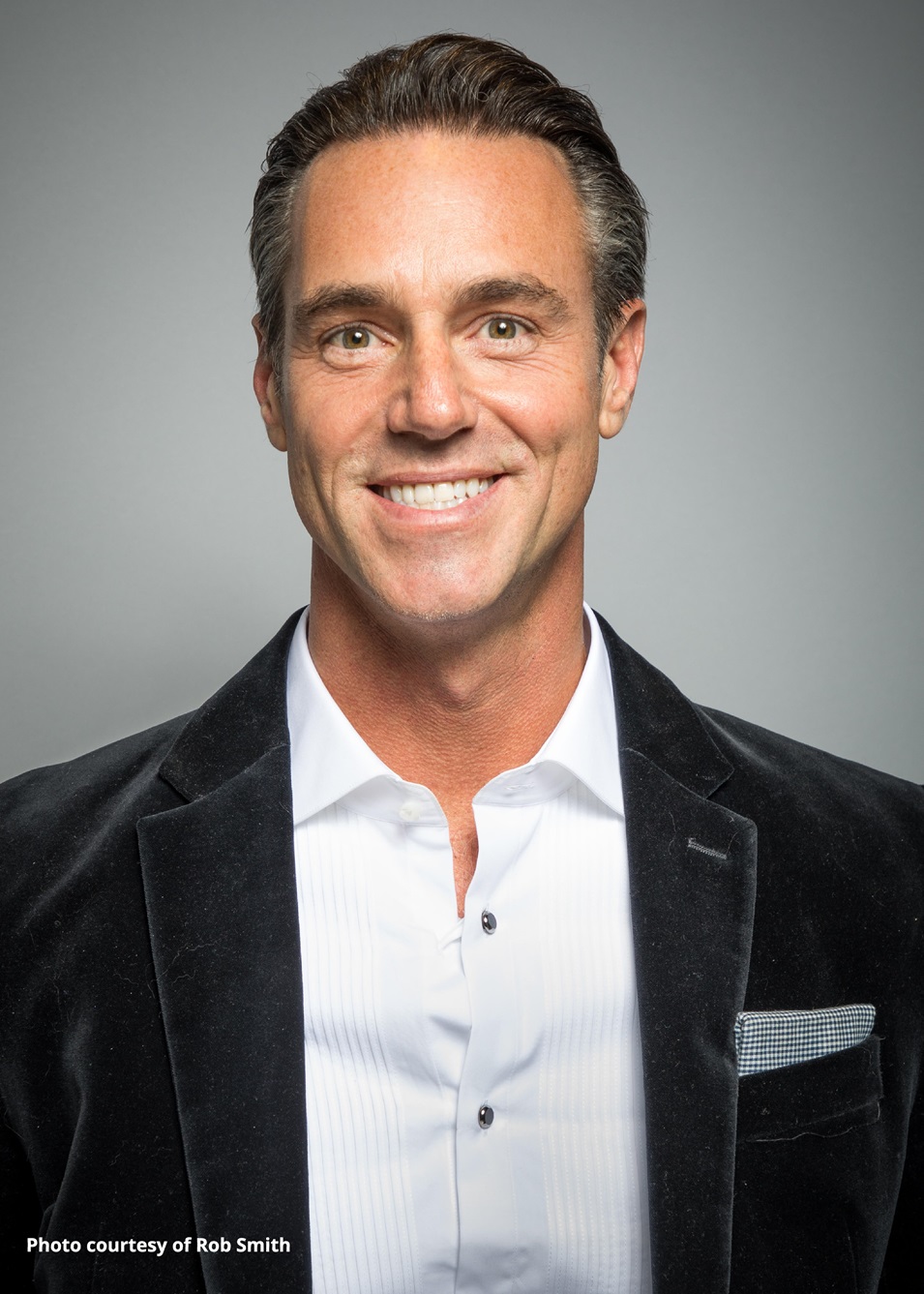 E-commerce is the place for collaboration
The Phluid Project plans to partner with more influencers and retailers to create products that will be sold on the website.
Anything that is purpose driven is fair game for consideration in future product development. Yet no matter which path The Phluid Project takes, Smith believes technology will always be an important building block.
"As I make more money, the first place that I'm going to invest more is technology," he explains. "Make the website have a better user experience, make it more interactive." Still, Smith never wants technology to be bigger than community, the core of the brand, but he sees it playing a role as the element that helps drive growth.
"Phluid is for everybody," he says. "It's where people can talk, celebrate and find solace."